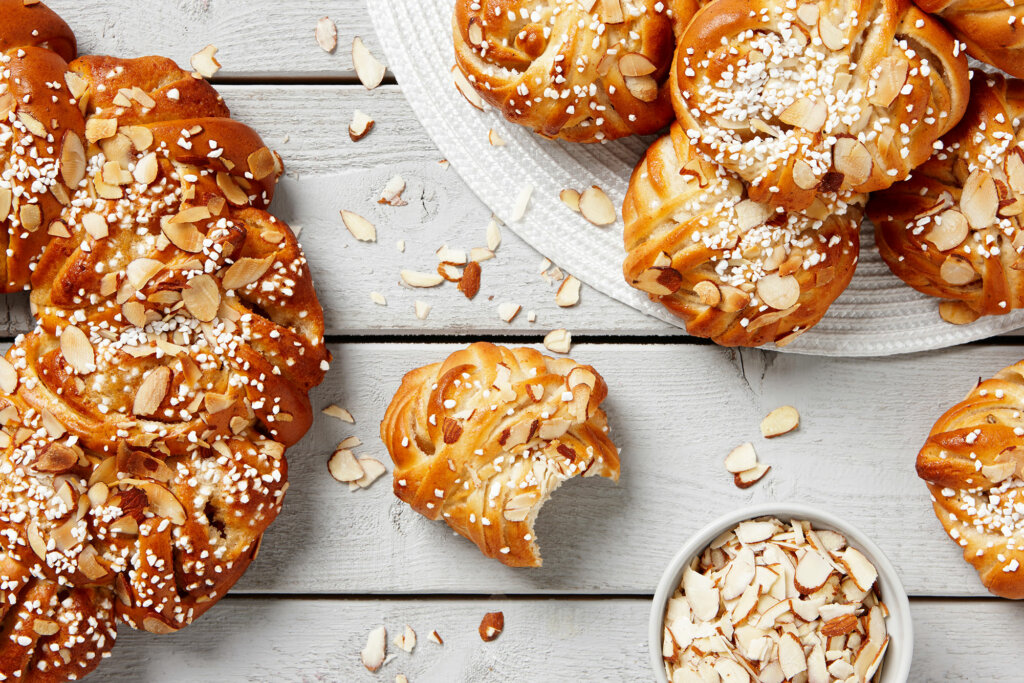 Functional fats and other fat products
"Functional fats" is a concept and registered trademark of Credin. It is a range of liquid fats with the addition of emulsifiers and/or enzymes giving your coffee bread the volume, freshness and shelf life that both you and your customers want and expect. By integrating the bread improver in the liquid fat you have a solution that makes your production more rational and cost-effective, and you get a coffee bread of high and consistent quality.
One of the most important strengths of Credin Sweden is our experience and competence in developing customer unique fat products. When you see a need for this competence don't hesitate to get in touch with us. We  create solutions for you.
Products marked with the Functional fat logo are functional fats.